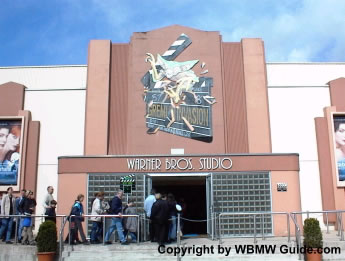 Gremlin Invasion
(also known as
The Great Gremlin Adventure
) was an amusement park ride featured in two Warner Brothers Movie World amusement parks (located in Australia and Germany). The rides opened on June 3, 1991 in Australia and Germany, and the Australian ride closed in 2001 and was to be replaced by a Scooby-Doo-themed ride to coincide with the release of the new Scooby-Doo film. In 2004, Gremlins Invasion was taken down.
Sypnosis
The Great Gremlins Adventure starts harmlessly. Seated in a comfortable screening room, you'll see some of Hollywood's funniest out-takes – the bits that didn't make it onto the silver screen. But suddenly something goes wrong and everyone must evacuate! Gremlins have taken over! Prepare for an escape through the backroom film vaults. But watch out! There are 56 Gremlins on the loose!
The ride begins with you and your fellow visitors filing into a special car to watch some outakes from various Warner Bros films, hosted by none other than ALF himself. Your theatrical experience is cut short, however, as the gremlins are on the loose! ALF tells you that you can escape through the WB film archives and Gizmo is here to help you get out of this nightmare. As you ride through the archives, the gremlins are all over the place some spoofing scenes from Warner Bros. movies, others just causing general gremliny chaos. Things keep getting worse, the gremlins start destroying the original prints of Warner Bros. most famous films, and the legendary sets from our favorite movies! Things look bleak, but just when you think you are forever trapped by the little green beasties, Gizmo and ALF find a "Shocking" way to eliminate the Gremlins and save the day!
Gallery
Sources
All information was taken from Gremlins Online.