Howard Michael
"
Howie
"
Mandel
(born November 29, 1955) is a Canadian stand-up comedian, television host,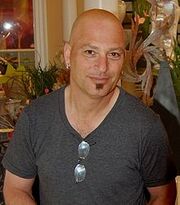 and actor. He is well known as a host of the NBC game show
Deal or No Deal
, as well as the show's daytime and Canadian-English counterparts.
Before his career as a game show host, Mandel was best known for his role on the NBC medical drama St. Elsewhere. He is also well-known for being the creator and star of the children's cartoon Bobby's World and also a host of his own talk show The Howie Mandel Show. He also plays Maurice from Little Monsters (1989). On June 6, 2009, he hosted the 2009 Game Show Awards on GSN. Mandel became a judge on NBC's America's Got Talent, replacing David Hasselhoff, in the fifth season of the reality talent contest. He was a supporting character in the 2000 film Tribulation, from Cloud Ten Pictures. Mr Howie Mandel was responsible for giving Gizmo his voice in both Gremlins 1 & 2 and Lego Dimensions as well as (supposedly) voicing Earl the Mogwai then later Gremlin.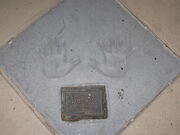 External links
Community content is available under
CC-BY-SA
unless otherwise noted.